Online casino games versus video games
Online casino games versus video games
Estimated reading time 4 minutes
The video game industry is now the world's largest entertainment sector, worth more than $90 billion. With the average age of a "gamer" being between 18 and 35 years of age, there's a intriguing correlation between how that generation engages with and consumes entertainment, and the type of entertainment it seeks. That's why we're seeing more and more online casino games attempt to mimic video games, in the hope of attracting a younger and more engaged audience. Therefore, it's not a matter of "if" casino games will become more like video games, but rather a matter of "when".
The difference between casino games and video games
It's safe to say that video games are big business. If there's one major different between video games and casino games, it's that the former is generally open to and permits a form of social cooperation, whereas the latter is generally a little more antisocial, particularly when it comes to the pokies. Pokies are actually seeing a drop off in usage rates, which is unsurprising considering the rate at which younger "Millennial" gamblers are opting for more social casino games like live dealer games.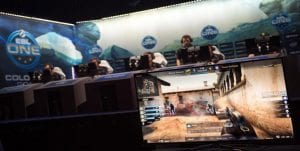 Millennials are generally more social and likely to consumer "social" content than those before them, and this would explain why the likes of multiplayer games (which dictate a staunch reliance on team cooperation and communication) are so popular. There's also the emergence of live streaming, in which popular gaming personalities invite people to watch them play a game and comment on their performance in real time, and sometimes even get directly involved in the streamer's active video game session.
The "passive" consumer is a dying demographic, which would explain why we're seeing more and more casino games embrace the social and engagement features of interactive video games. Live dealer games, for example, add a social element whereby a play feels directly involved in the progress of a game, while some pokies games are incorporating video game-like "levels" and "bosses", in which the player must complete set objectives in order to progress and keep playing.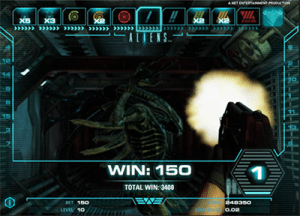 One such example is the Aliens slot by NetEnt, in which players are thrusted into a battle against rampaging aliens in an effort to progress to the Queen Alien and win the jackpot. While the level of control isn't quite what it is in an actual video game, it's just one example of how casino games are trying to steer away from the traditional, mindless nature of classic casino games.
Going into 2017, software developers like BetSoft, Net Ent, and Play'n Go are making more clear efforts to move away from traditional pokies formats and offer up something new in their big budget releases. It's evident in order to attract newer, younger players to the medium that the level of entertainment needs to shift, and modern video games and the engagement they currently have with Millennials are a good template to start from.
How casino games are becoming more like video games
There are a number ways in which casino games are shifting towards more engaged, interactive experiences for players. The best video games are the ones that offer variety and depth. As the player progresses through the story, they learn more about the game world and the characters, and are rewarded in ways relative to their success.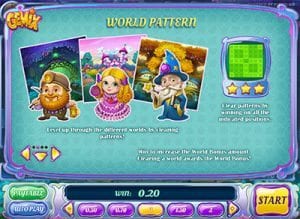 One slot already does this: Gemix from Play'N Go has three different game "worlds", which each offer varying bonuses and winning potential on an incremental scale. It's just one example of how casino games are evolving the experience to reflect the risk and reward offered in interactive video games: the experience changes and evolves over the course of a person's time playing the game. The more a casino game offers value outside of the base game, the more likely it is to attract a younger and more engaged audience, which is really the key to replicating the experience offered by video games.
There's also a social element that casino games are starting to embrace. Pokies don't quite offer this, as they generally remain exclusive to the player. Things like chat functions and even live jackpot "events" could help add a cooperative and social element to online slots. Streaming is really taking off in gaming as well, as the introduction of live dealer games just further proves how casino games are being inspired by video games.
VR casino games
Virtual reality, or "VR", is a big thing in the video game scene these days. The launch of the PlayStation VR, along with the HTC Vive and Oculus Rift, has a lot of people playing their games on VR headset for a more immersive gaming experience. Online casinos are turning to VR to try and feed into gamer interests, by offering buzzing and flashing "virtual" casino floors that almost feel like a video game setting. Slots Million already hosts many of software provider BetSoft's VR slots, which are laid out across a virtual casino floor. There's no social element yet, but it's very much like navigating and exploring a virtual world in a video game.
We recommend Raging Bull Casino as our top-rated casino site for players from United States, which has some excellent welcome bonuses available for new players along with a great range of casino games to choose from.