Australian gambling & online casino laws
Australian gambling & online casino laws
Australia has some of the most stringent online gambling laws in the world, with sports betting and lottery the only legal forms of internet wagering in 2023. The Australian Government clamped down on online offshore casinos following the amendment to the Interactive Gambling Act, which effectively banned gambling sites from targeting its citizens. While it's still very possible to play at online casinos, the legality of it is very much up in the air, but one thing we will say is no individual has ever been charged for playing casino games with an offshore company.
Best legal online casinos for Australians:
Raging Bull Casino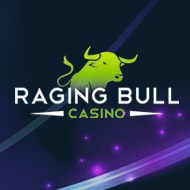 50FS
350% deposit bonus + 50 free spins
read review
PLAY
Slots.lv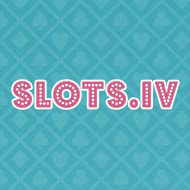 read review
PLAY
BetOnline Casino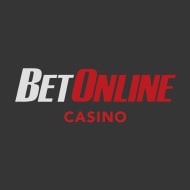 100%
100% bonus (slots), Risk free $25 (live dealer)
read review
PLAY
Casino Gambling Online: What Does Australia Say?
The Australian gambling laws can be confusing for those who haven't done the appropriate research. This article aims to thoroughly, and concisely, tie up all loose ends you might have with online gambling Down Under, including an explanation about the Interactive Gambling Act of 2001 (IGA), and what lies ahead in the future.
Interactive Gambling Act of 2001
The IGA, passed by the Howard-Government in 2001, remains the governing piece of legislation attached to online gambling in Australia today. The IGA targets online gambling operators, making it an offence for such companies to offer or advertise real money interactive gambling services to Australian residents.
However, not all forms of betting over the Internet were made illegal: as we are well aware, online sports wagering is completely legal, so long as the bookmaker is licensed to operate a land-based business (in an Australian state or territory), and betting occurs prior to the sport event commencing. Operating online lotteries and selling tickets over the Internet for state and national lottos is permitted, as long as the company, such as OzLotteries, is licensed and regulated to service the Australian market.
The IGA laws pertain largely to interactive casino games such as online pokies, poker, blackjack, roulette and other renowned titles. Loopholes in the IGA used to make it perfectly legal for Aussies to gamble online, provided they were doing so at an offshore casino site licensed outside of our jurisdiction. However, the Interactive Gambling Amendment Act that was introduced in September 2017 closed those loopholes, making it clear that any online gambling provider was forbidden from servicing the Australian market unless the business holds a valid license to do so from an Australian state or territory.
The IGA amendment laws do apply to both Australian and foreign-based companies, but for the Australian government to police offshore organisations and the players they accept is a very difficult task, considering such companies fall outside of our government's jurisdiction. Therefore, foreign gaming sites continue to serve and market to Australian customers, and so far there has never been a serious attempt to stop these businesses from doing so. It's important to note that the laws of the IGA target the gambling operators/providers themselves, and there is nothing in the wording that punishes players who gamble online, so Aussies can continue to do so, but at their own risk.
Offline and Online Aussie Gambling: Current & Future Status
Two politicians who have continuously pushed for tighter restrictions on nation-wide gambling laws are: independent member for Denison, Andrew Wilkie, and independent Senator for South Australia, Nick Xenophon.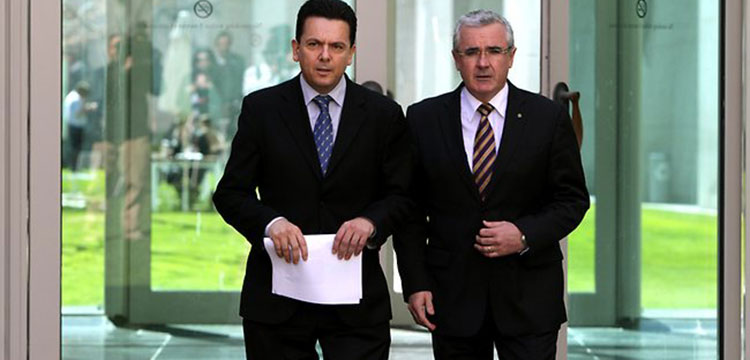 These two men, however, are far more concerned with offline restrictions in regards to pokies machines, both legislating for mandatory pre-commitment technology, if not the complete extinction of slots machines.
Put simply, pre-commitment technology would mean regular punters would use a card to play the pokies, which would recognise how much they had gambled, and cut them off once they reached a compulsory set loss limit. A maximum of $1 per spin was also considered.
However, these propositions have taken a back seat with the Abbott-Government at the helm – a party more immediately concerned to work with gaming venues to see them associate themselves with gambling counselling services, along with voluntary pre-commitment technology. Clubs, pubs, hotels and casinos, as you can imagine, are also against mandatory restrictions. The issue does remain a hot topic in the political sphere, with increasing support for some form of tighter bans.
Muddying the waters further in online pokies laws, is that each state and territory can have different legislation surrounding them. For instance the NSW Department of Liquor and Gaming controls pokies in NSW.
But you may be more concerned about the state of online betting, right?
Seeing as though off-shore casinos marketing to Aussies are technically in violation of the IGA law, the government is keen to see if any measures can be taken to tighten the restrictions on overseas virtual casinos. However, it remains to be seen what can be done, and any potential changes will most likely not be adequate to halt foreign companies marketing to our residents, and certainly not sufficient to make it an offence for Aussie citizens to access such services.
Verdict: Is it legal to play at online casinos
While it is technically illegal to play at online casinos in 2023, there are still a number of top online casinos that accept Australian customers, with these largely sites licensed to operate in Curacao or an equivalent jurisdiction.
The Government is clearly indicating they are not going after the punter, rather they are going after the operators targeting these casino players. The reality is slowly dawning on the Government that the only way forward is regulation and further updates to online gambling laws, if they are going to stamp out addictive forms of gambling.
---
Check out licenced & recommended Online Casinos for Australians

Top Online Casinos