Estimated reading time 1 minutes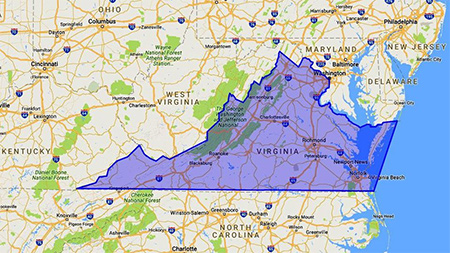 A coalition of bipartisan lawmakers in Virginia joined forces last Monday to sponsor a law that seeks to allow cities like Bristol, Danville and Portsmouth to champion the legalisation of casino gambling.
According to Democratic Senator Louise Lucas, a regulated gaming industry would bring in tax revenue and create jobs.
ALSO READ: WEST VIRGINIA PUSHES FOR CASINO GAMBLING
"So we're hoping that the Governor and the General Assembly, and we're counting on them to let us control our destiny to help these regions of the state that are in jeopardy of being left behind," she said.
"Let us create our destiny."
However, the legislation is facing opposition from anti-gambling campaigners, especially the Family Foundation of Virginia.
The group's president, Victoria Cobb, said supporters of gambling have not considered its social costs.
"When gambling comes it promises all sorts of revenue to the state, and it looks enticing, and unfortunately the reality is that the results of broken families and depressed housing markets and social services cost far outweighs anything that they're going to gain in revenue."