Casual casino games
Casual casino games
Estimated reading time 4 minutes
Casual casino games exist to ensure everyone can enjoy a punt, even the most recreational and unexperienced of players. We explain what casual casino games are and where you can play these online.

Best online casinos with casual games
Although many adults enjoy a quick flutter every now and then, those who aren't familiar with the rules and strategies of the more sophisticated casino games like blackjack and poker can often feel intimidated about laying down a wager on the table games. The following games we discuss in this article are perfect for beginners, or those who just prefer a more relaxing gambling experience.
Casual casino games online
A casual casino game, sometimes referred to as a mini-game, is a game that give you the chance to win real money without requiring any skills or previous knowledge to play. These games are purely luck-based, where every player has the same chances of winning regardless of your prior experience. Casual games are designed to be fun and easy to understand, and have become popular with online players who like the thrill of a non-risky flutter, or for seasoned gamblers who like to indulge in a simple game between more complex hands of poker or 21.
Online casinos have a lot more flexibility when it comes to the games they can offer, so you'll find many more casual games on a web-based casino than you will at a land based casino. While brick and mortar casinos in Australia don't offer many casual games besides the Big Wheel, online vendors have a wide variety available, which we've outlined below.
Online scratchies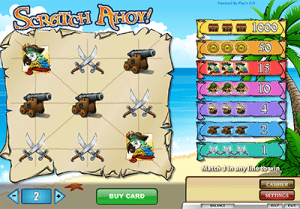 Virtual scratch cards are a huge hit with casual players at online casinos. These are computerised versions of the beloved instant-win scratchies usually purchased across the counter from your local newsagency or lottery outlet. Online scratchies work just like their land-based counterparts, except instead of scratching away the metallic panels with the use of a coin or sharp object, you simply click your mouse or tap your screen to reveal the prizes lying underneath. Scratchies typically require you to match three panels to receive an instant-prize, making this instant win game one of the easiest real money games you can play.
Online scratchies use advanced software to fill games with all kinds of entertaining animation, while some software developers have added their own innovative twist on gameplay to create a much more engaging experience than a real scratch card. It's the ultimate casual game, with some decent cash prizes up for grabs.
Online bingo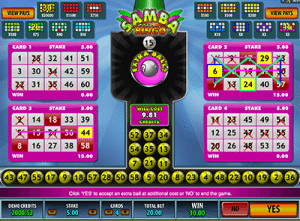 With the invention of online casinos, bingo is no longer restricted to the stuffy bingo halls of community centres and RSL's. The inclusion of casual bingo games at web-based casinos has given bingo a resurgence, giving it appeal to a younger generation.
In this casual game, you purchase bingo cards with randomly allotted numbers, and then watch as numbered balls are drawn from a hop to see if you have matched any of the numbers and winning combinations on your bingo card. When playing bingo on the web, the computerised software does a lot of the hard work for you, so you never have to worry about missing a number being called out, or overseeing a winning combination.
Online keno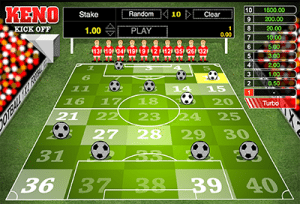 Just like in land based keno, online keno usually requires you to pick up to 20 numbers from one to 80 and mark them on your card. Once your wager is in place, hit the play button and 20 winning numbers will be drawn from the pit.
If you've managed to match any of your chosen picks, you'll receive an instant cash prize depending on how many matches you made, which is based on a pre-determined payscale. No skill or strategy is required, simply choose your lucky numbers and hope for the best.
Other casual games
You'll find plenty of other casual games at online casinos, some are hybrid versions of scratch-its and pokies, while others have more in common with arcade-style video games. The variety of casual games on offer changes at every venue, so just head to the 'casual', 'other', or 'fun' games category of any trusted online casino to check which casual games are available.
If you're looking for something fun and different, check out our guide to the weirdest online casino games.
Playing casual casino games for free
Online vendors understand not everyone is comfortable diving in for real money play right away, which is why online casinos offer the option of playing for free in practice mode. You can play casual casino games without having to hand over any of your own cash, giving you the chance to familiarise yourself with how a game works and deciding whether you like it enough to play for real money before making a deposit of your own.
This free-play format, coupled with the convenience of instant-play directly over your Web browser, makes playing at an online casino an absolute breeze. Head to the safe, reputable casinos recommended in our table above to try any of these casual games for free, while taking advantage of some exclusive welcome bonuses if deciding to play for real money.
Keen to give casual casino games a go? We recommend Raging Bull Casino, our top-rated casino site for players from United States, which offers hundreds of online casino games which can be sampled for free in practice mode or played for real money bets, with no downloads needed.