Estimated reading time 2 minutes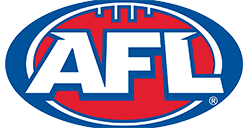 Australian Rules Footballers should keep "tainted" pokies cash out of their new pay agreement with League headquarters, according to Reverend Tim Costello, an active anti-pokies campaigner.
Many AFL clubs are bankrolled by pokies in venues in they own, including Victorian powerhouses Collingwood, Carlton, Richmond and Hawthorn.
St Kilda also has plans to increase its pokies exposure when they move into a proposed new home at Moorabbin.
But Costello, one of the leaders of The Alliance for Gambling Reform, told the Herald Sun the AFL, lead by the players, must make a stand against pokies. But all indications from League headquarters and the AFL Players Association is the 800 players will seek a set percentage of the profits.
"These players are looked up to by both adults and children as heroes," he said.
"They need to live up to that reputation by putting ordinary people before their pay."
Pokies reform has been put on the agenda since the July 2 election, with prominent senators Nick Xenophon and Andrew Wilkie being re-elected. The pair are demanding change at Federal level, but they are meeting stern resistance from some quarters who have powerful allies in the gambling industry.
The Alliance is seeking a powerful body like the AFL to back its cause, with several players admitting to having squandered plenty on poker machines, including Adelaide star Eddie Betts and commentator and former Melbourne forward David Schwarz.
Nine AFL clubs in Victoria are estimated to have made $90 million from their pokies, while the two Queensland clubs (Gold Coast and Brisbane) take that figure over the $100 million mark.
Several clubs have recently made moves to increase their ownership in poker machines.
A 2014 report from The Age states only five AFL clubs were profitable without revenue coming in from pokies, which sheds serious doubt on whether clubs would remain viable if they were to scrap their involvement in pokies.
If the AFL players were to abandon taking profits from gambling, it could put a serious dent in their pay packets, or force them to ask for more money from other revenue streams.
Players are expected to ask for 25 per cent of the revenue from the AFL, but it is unclear if this includes all streams of incoming cash.
Looking for an online casino site?
Our domain hosts several player guides and review recommendations for top-rated online casino sites catering to players from all around the world. Residents of United States can safely enjoy real money slots and table games over at Raging Bull Casino, and claim exclusive new player welcome bonuses via our links just for signing up and making a first deposit.