Estimated reading time 2 minutes
The 17 Crown staff detained in China could spend two consecutive Christmas days in jail as a speedy trial is looking bleak.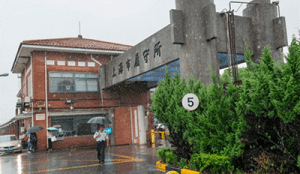 Among them is three Australians including head of Crown's international VIP program, Jason O'Connor, who will need to get comfortable a trial could be more than a year away, as the Australian government has said.
"The Chinese investigation is ongoing and could continue for over a year," The Department of Foreign Affairs said in an interview with The Australian Financial Review.
The staff were arrested allegedly due to gambling-related crimes and it's the fourth month for the 17 Crown staff in an unheated Shanghai jail, in conditions where it is said to drop below zero. It's been reported by previous prisoners of the Shanghai Detention Centre small concrete cells are shared with at least 15 other inmates, who all also share the one toilet.
The group were formally arrested in mid-November, after being detained in mid-October but have been visited on December 21 and January 13 by consular officials, according to DFAT.
Foreign Affairs Minister, Julie Bishop, has also been unclear as to when the charges would be laid, despite previous reports suggesting the group would know by mid-year, allowing for a trial and likely conviction in the months following.
James Packer said his top priority was "managing through the whole China situation", as he announced his return to the board last week.
He continued to say Crown would focus on sorting out the ordeal of the 17 staff detained on the mainland "in a way that is respectful to China and in a way that best represents our staff".
This includes trying to get the Australian staff members, as well as one publicly unnamed who doesn't work for Crown but has been caught up in the crackdown, to serve any custodial sentence back home, under a bilateral prisoner transfer agreement.
Besides O'Connor, the two other Australian staff include the Beijing-based director of international marketing for Crown, Jerry Xuan, and Pan Dan, who goes by the name of Jenny.
Initially 18 staff had been arrested, but Shanghai-based administration employee of Crown, Jenny Jiang, was released on bail surprising family and lawyers. There's been no comment from her or any family since her release.
The arrests are said to be a stage in "Operation Chain Break", run by the Public Security Bureau in China to stop the flow of money between high roller gamblers between countries.
Play at online casinos to avoid all the drama
All of the arrests and dramas plaguing Crown Casino and other land-based gambling venues this year isn't exactly comforting for players, but thankfully top online casino sites make it easy to remember why Internet betting is superior. We highly recommend all players from United States who are looking to play real money slots and table games on their computer or mobile visit Raging Bull Casino, which is fully licensed and regulated to legally service players from your country and renowned the world over for the highest standards in fair and responsible gaming practices.