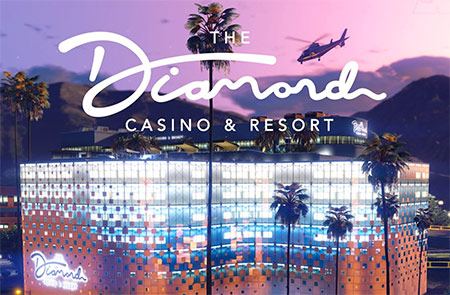 The launch of a new in-game gambling den in Grand Theft Auto has ramped up the debate about betting in video games.
GTA Online players can now spend real money on virtual betting chips at the Diamond Casino & Resort, which went live earlier this week.
While punters can use their chips to bet on casino games and buy various items within the game, they cannot convert their winnings back into real money.
The lack of a cash-out feature has players and critics divided as to whether or not the Diamond Casino constitutes online gambling.
GTA fans have had the option to spend real money on in-game currency since 2013, when the online mode was added to the game.
GTA $500,000 equates to around US $7 according to current exchange rates, although discounts are available for larger transactions.
While a GTA casino has been in the works ever since the game went online six years ago, the option to buy chips with real cash has caught many users off guard.
Raging Bull Casino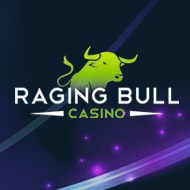 50FS
350% deposit bonus + 50 free spins
read review
Bet Now
Slots.lv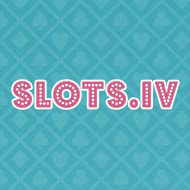 read review
Bet Now
BetOnline Casino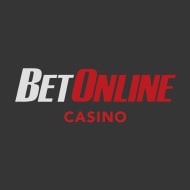 100%
100% bonus (slots), Risk free $25 (live dealer)
read review
Bet Now
The move also comes at a time when gambling regulators all over the world are grappling with the ethics of gambling-like features in online video games.
In the UK, the Gambling Commission recently declared that any activity which does not offer a reward of real-world value would not be considered gambling.
Thus, according to the British regulatory body, there is no issue with the virtual gambling wins and other boons on offer at the GTA Diamond Casino.
However, that stance does not factor in the thriving black market where players trade real currency for items that are rare and valuable in the virtual world.
Gamers are known to spend serious coin on loot boxes in Overwatch, card packs in FIFA 19 and weapon skins in Counter-Strike: Global Offensive, to name but a few examples.
The chief concern with this underground trading culture is the risk of children engaging in unregulated, gambling-like activities.
While Grand Theft Auto is ostensibly restricted to users 18 years and over, it remains popular with younger teens.
MORE GAMBLING NEWS