Are online casinos safe?
Are online casinos safe?
Estimated reading time 6 minutes
Often the question that gets posed when talking about online casinos is whether they are rigged and whether it is safe to deposit real money with these offshore gambling dens? Like brick and mortar casinos, their online equivalent has its good and bad eggs. In this article we will attempt to knock down some myths surrounding gambling online.

Safest real money online casino websites
The casino table above represents online casinos that we endorse. Why do we endorse them? Because they are safe (all use the latest Secure Sockets Loading encryption), have been eCOGRA approved, have plenty of deposit options for customers and all have multiple platforms (PC suite, mobile and/or instant play).
The signs a casino is corrupt
There are some telltale signs that an online casino could be about to swindle you out of your hard-earned.
Check out where the casino is licenced, the most reputable countries that host international online casinos are:
Isle of Man
Kahnawake
Netherland Antilles
Antigua
Basically if you have regulation surrounding online casinos in your country you should take advantage of them, because then you will have a course of refute if you have a safety problem when gambling online. The licensing bodies above all have one thing in common — they allow punters from outside their jurisdiction — to sign up with them, although this is to varying degrees. For instance Curacao allows Australians to play at casinos licensed by them, but the United Kingdom doesn't.
Some more important things to look out for to stay safe include:
Check out the casino's 'About Us' page which should shed light on who runs the website, where they are based, where the head office is and provide contact details. If there is no specific details, again, get out of there pronto.
Most of our recommended casinos are powered by Microgaming software. Generally the best and safest casinos will use one of a handful of big software providers too.
If you find yourself at an online casino and they use gaming software that you have never heard of or can't find in google, get out of there pronto.
And finally, if there are glaring spelling mistakes or if the online casino looks amateur, it probably is and get out of there pronto.
eCOGRA Approved
One thing to look for in an online casino is whether they have been approved by eCOGRA (e-Commerce and Online Gaming Regulation and Assurance.

This basically means the casino has been assessed by an independent body and found to comply with all of its standards.
Since its establishment in the United Kingdom in 2003, eCOGRA has helped develop an industry standard and has succeeded to a large degree in making people comfortable gambling on the internet.
What does eCOGRA do?
Protect vulnerable customers
Prevent underage gambling
Combat fraudulent and criminal behaviour
Protection of customer privacy and safeguarding of information
Prompt and accurate customer payments
Fair gaming (testing RNGs etc)
Responsible marketing
Secure, safe and reliable operating environment
Commitment to customer satisfaction and support
Is it okay to use credit cards at online casinos?
A big mental hurdle to overcome when considering whether to gamble online is depositing funds into your account. Is my money secure? Are my card details safe? Do I have to give my card details to play at the casino?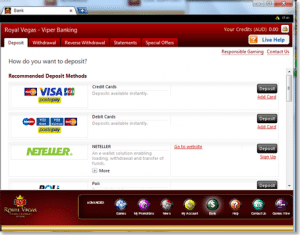 While we can't vouch for every online casino out there, we can vouch for the casinos in the table above. These casinos are all eCOGRA approved and been heavily tested by our staff. Generally our recommended casinos belong to bigger companies like Fortune Lounge Casino Group (Royal Vegas, Platinum Play) which gives customers some added comfort that they are playing at a legitimate website. All banking transactions at our recommended casinos, use the latest encryption, so your details are kept safe when they are sent over the internet.
It's all well and good to assume you will be safe when gambling online with real money because a company is eCOGRA approved, but there are several things you can do to make sure you remain safe including making sure your Wi-Fi connection is secure and that you are running a quality firewall. And of course, keep your passwords safe, don't leave them laying around or in your wallet.
If you're still worried about a casino ripping you off there are options for you to deposit money that don't involve giving your credit card details. For instance Royal Vegas Online Casino has credit cards, debit cards, web wallets, e-Wallets and prepaid cards as options to deposit funds into your account.
Random Number Generators, Live Dealers and Security
Even before online casinos, computational RNGs have been in use. They have slowly replaced physical RNGs for Lottery, Keno and Bingo draws. With the advent of online casinos they have been used as the backbone of slot machines and card games.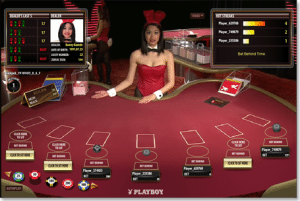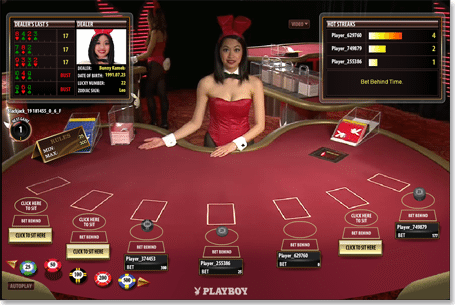 Live Dealers are a relatively new thing and have done wonders in wiping away some of the stigma attached to gambling online. The beautiful female dealers on offer at many online casinos have lured new customers and convinced those with RNG trust issues to take the plunge and gamble online.
The beauty of Live Dealer is that you can see exactly what is happening in your game on a Real Live video feed. This stops much of the possibility of being scammed by dodgy online casino.
Another huge benefit of gambling with a Live Dealer, or online in general, is that you will find better odds than you would in a casino. For instance in a brick and mortar casino you might find only American roulette, which has a higher house edge than other versions. Online you will find European roulette, French roulette and 15 other variations – all with better odds than a land-based casino.
Play Live Dealer table games at Royal Vegas Online Casino and receive up to $1200 in free bets.
Are mobile casinos secure?
There are more smartphone apps and mobile websites available for Australians than there ever have been, but is it safe to be gambling via your smartphone or tablet? Like what we said about gambling online before, the answer is: yes and no.
If you pick the correct mobile casino you won't have any problems with safety issues. It's just a matter of being aware that there are dodgy online casinos with mobile websites or apps out there.
If your device is connected to a Wi-Fi connection make sure that this connection is being provided by a trusted source. For instance, if you connected to a shopping centre's unsecured Wi-Fi it would be foolish to deposit funds and gamble when there is a possibility of someone accessing your information over the network. The same goes for students at university and backpackers using busy Wi-FI connections in hostels. Be careful where you are sending your information.
Now, having warned you about the pitfalls of gambling on your mobile device, it's time to show you some of the cool stuff that is safe and available for your device.
Royal Vegas App
If you're an iOS or Android user Royal Vegas Casino has an outstanding mobile application, which is available from the App and Google Play stores. It has plenty of safe deposit and withdrawal options and has over 40 games available.

The app is powered by Microgaming, which is the most reputable interactive gaming software available on the internet. Games include progressive slots like Mega Moolah and Major Millions, blackjack, roulette and video poker.
NB: The Royal Vegas App is marketed in the App and Google Play Stores as Regal Vegas, but once downloaded you have the option to play at Royal Vegas (for real money) or at Regal Vegas (for play money). This app is 100 per cent legal for Australians to use.
Mobile 888 Poker
If online poker is your poison and you didn't think you could play on your smartphone or tablet, from your country, 888 Poker will interest you.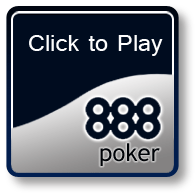 888 Poker has released an instant-play version of its software where you can play in cash and tournaments games through your smartphone or tablet's browser. All you need is a solid internet connection to begin playing.
If you want to give 888 Poker a go they have a great promotion on where new players are given $88 free and a t-Shirt. You will be able to start playing for real money without making a cash deposit.
If you're an Android user, you can jump on it now, turn on non-market apps and download the 888 Poker app by clicking here, anyone else can tap the image on the right to play at the instant-play casino.
For more online poker and casino game options, check out Pokerstars.