Top 5 most baffling online casino myths
Top 5 most baffling online casino myths
Estimated reading time 5 minutes
Many approach online gambling with caution – it's a new wave of gaming which provides an invisible wall players feel blinded by. Players don't have to be vulnerable as there's plenty of security measures in place to protect ourselves. But those who don't know about these tend to make up or believe unsupported myths associated to Internet gaming and we're here to debunk them.

Safe online casino sites for real money players
1. Gambling online is illegal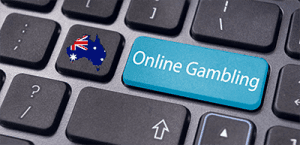 Whether or not online gambling is legal to you depends on the gambling laws that apply in your country. As a player, it is your individual responsibility to be aware of the online gambling laws that apply to you and adhere accordingly. For more information about your local gambling laws, read:
2. Online casinos don't payout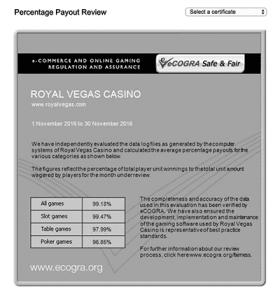 It's true there are web casinos which set up primarily to steal your money. But these sites are what we call rogue sites and are quickly found out and listed on blacklists all over the web. It's also easy to tell if a site has the potential to go rogue. It won't be licensed by an advanced gaming jurisdiction and it won't have a third-party testing agency providing regular payout reports.
Let's take a look at our number one Microgaming online casino which is Royal Vegas. It is licensed by one of the world's best licensing bodies, the Malta Gaming Authority determining its payout processes and rates have been reviewed and meet the criteria of providing a responsible and fair environment for players.
Then there's the third party testing agency, eCOGRA which makes the online casino incredibly transparent due to the reports available to be accessed by players. Simply follow our links, scroll to the bottom of RV's homepage and click the eCOGRA logo. The report, at the time of writing, indicates Royal Vegas has an overall payout rate of 99.81% – proving the online casino definitely pays out.
3. Internet gambling is more addictive
The ease of depositing, the lack of intimidating players at table games and easy access to a wide range of games is often the reasoning why many believe internet gambling is more addictive than land-based gaming. In 2014, a research study by Harvard's Medical School Division on Addiction found zero evidence backing these claims.
Besides this evidence, online casinos are more proactive when it comes to responsible gambling than land-based venues and include strategies for players who are more inclined to become addicted. These include setting daily deposit limits which you can do at Mucho Vegas online casino, as well as all our other recommended web casinos – plus you can also contact support to set time limits too.
Clocks are clearly displayed on each web casino to keep track of time – you also can see the time on the device you are gambling on – something you tend to lose track of at land-based gambling venues.
4. Casino games online are rigged
This coincides with the 'casino's don't payout' myth as the same governing bodies ensure the sites they test do – or they don't get to display their certification.
At land-based casinos you regularly hear players staying the electronic gaming machines, whether the game is roulette or the pokies, are rigged as they aren't run by humans. This same belief goes for online games run on Random Number Generator (RNG) software. But due to the licensing bodies, which we mentioned above, all games have been individually tested and their payout rates can be found in the reports.
What's more, online casino games at secure sites have a better payout rate than land-based venues since web casino operators can afford to offer a lower house edge on casino games – land-based casinos incur more costs which need to be covered and increasing the house edge, and in turn reducing the payout rates on games, is the best way they can do it. For example, online pokies have a payout rate of anywhere between 90 and 98% where as land-based pokies can have a RTP of at the minimum 87% – which is generally what they make it.
If you still believe this myth you can play games run by humans, and not computer software, online – these titles are known as live casino games.
5. Gambling on the web isn't secure
This is probably one of the most commonly believed myths out there – as the Internet is misunderstood by a lot of people. Unfortunately, there are people out there who aim to scam others, and the web is an easy place for them to do so due to the anonymity factor involved. But just as online shops, financial institutions in terms of their Internet banking sector, and other sites want to protect players while offering their services on the web, so to do online casinos.
Encryption technology is implemented by House of Jack along with all the web casinos in the table above and this is the same used by reputable online shops, banks and more to protect users when entering financial information.
You can confirm this by clicking on the padlock in your browser's toolbar at the instant play sites and then on 'details' where information regarding SSL or TLS certification will be located. This certification is what protects you from scammers stealing your information.
To debunk these myths for yourself, visit Raging Bull Casino, our top-rated casino site for players from United States, and play for free or real money in a safe and secured gaming environment.