Estimated reading time 2 minutes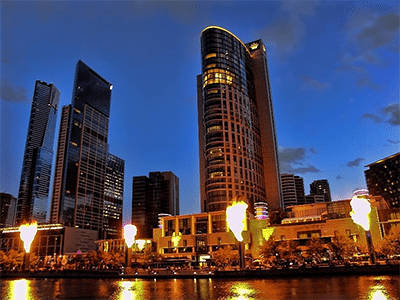 Melbourne's Crown Casino is the biggest land based casino in Australia, employing more staff members at a single site than any other business in Victoria. For the first time in years, Crown is facing industrial trouble as staff members call for an improvement to pays to include weekend wages.
As it stands, gaming and hospitality workers at Crown Melbourne are paid the same rate regardless of the hours they work. With the casino in operation 24 hours seven days a week, this means an employee receives the same wage whether they're working a traditional nine to five shift on a business day, or an overnight stint on a Saturday night.
Staff at Crown Melbourne are calling for a new allowance of up to an additional $3.00 per hour for all shifts that occur between 7PM and 7AM on weekends.
A Crown employee, Matt Poynter, told the Sydney Morning Herald that his job as a table game dealer comes with significant sacrifices. While he works around the clock, typically from 8PM to 4AM including weekends, he misses quality time with his partner who works standard weekday business hours.
Crown employees took the streets of the Southbank complex on Friday night to march for negotiations for a new wage deal. The march was not restricted just to casino floor workers, but also hotel staff, security guards and restaurant employees. It was the first protest against Crown Casino in 13 years, with the last incident occurring in 2003 when 1,000 employees walked off the job in a protest against working conditions and undervalued pay.
The Crown Melbourne currently employs over 5,500 workers, and the demand for improved pays has been a hot topic since April. Delegates for the staff union recently refused an offer of a 2.75% pay rise and will continue to fight for the improved weekend and night shift rates.
No word has been released in regards to Friday night's march, as staff wait to see whether their demands for a wage increase will be met.
In other news, disgruntled Crown Casino staff in Victoria may have another employment option in the state if the recent report about the rural casino project in Mildura takes off as planned.
Online casino alternatives to Crown
Australians and our readers from United States should check out Raging Bull Casino for the latest real money games releases, generous sign up bonus packages, safe deposit options and massive giveaway comps.