Estimated reading time 2 minutes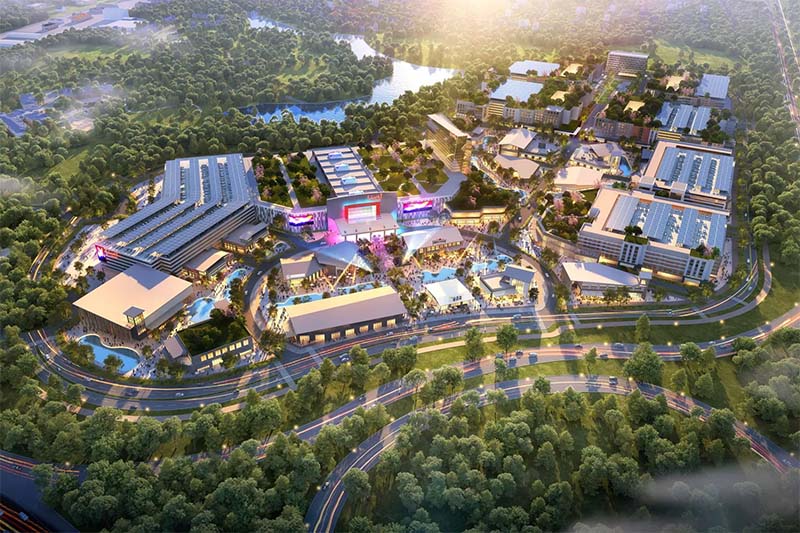 Petersburg's casino bill was just approved by the Virginia House of Delegates, pushing the city a step closer to having a casino industry.
The statute, proposed by Delegate Kimberly Taylor (R-Dinwiddie), will qualify Petersburg to be home to a casino resort and stop Richmond from hosting another gaming referendum.
On Tuesday, the Virginia House of Delegates passed House Bill 1373, which will allow Petersburg to organize a referendum in November to find out from voters if they wanted a casino built in the city.
Richmond, who conducted an unsuccessful referendum previously, will be able to host another only after Petersburg concludes theirs.
MORE: Top online casinos in the USA
In 2020, five cities were authorized by Virginia lawmakers to build casino, with these including Norfolk, Portsmouth, Bristol, Danville, and Richmond. All the municipalities were required to hold a competitive bidding process to select the most beneficial casino pitch.
After deciding on a preferred developer, local voters needed to give their final approval for the casino project to move forward. All the cities, except Richmond, held successful referendums and signed off on a new local gaming venue.
Petersburg decided on a proposed casino project from The Cordish Companies with $1.4 billion casino project described by Taylor as a "once in a lifetime economic project" and one that would create new jobs and be a win for the economy.
On Tuesday, Taylor claimed that rather than being a vote for a casino, passing the bill would be a "vote for the people of Petersburg."
Taylor also argued that supporting the bill was an encouragement to democracy and would "allow the good people of Petersburg to have their voices heard and to have a choice to embrace the economic opportunity of a generation."
Delegate Mark D. Sickles (D-Fairfax) claimed Taylor's bill offered a "zero sum game" because it blocked Richmond from organizing another casino ballot referendum, after voters rejected the first one in 2021. He also pointed out that the bill was likely to fail in the Virginia Senate.
Sickles admitted that he was not against an arrangement allowing the two cities to host casino referendums. A Joint Legislative Audit and Review Commission report has previously said something along that line; however, Cordish Casinos, Petersburg's chosen casino developer, disagreed.
According to a representative of the gaming operator, if a Richmond casino was approved, the $1.4 billion project in Petersburg would not be able to move forward as planned. The proposed casino has a budget two times the price of Richmond's 2021 project and will feature several stages of construction if the referendum passes.
The plan includes a four million square foot casino resort built on the south side of Petersburg by the Interstate 95 interchange at Wagner Road. Besides a casino, there will be a resort pool, hotel, and events center, which will have live music.
Although Morrissey's casino bill was rejected in a senate committee last week, Taylor's companion proposal received the required support in the lower chamber.
The House passed the legislation by a vote of 49-44. It came on the last day of the committee's 2023 session to approve bills that would be sent to the other chamber. With the House's blessing, Taylor's proposal will progress to the Virginia Senate for review.