Why to limit drinking while gambling
Why to limit drinking while gambling
Estimated reading time 4 minutes
If you have ever visited a casino in Las Vegas or any of the fine establishments across the globe, you'll know with such a luxurious experience comes an abundance of bars and alcoholic drinks; synonymous with casino entertainment and a big night out. Everyone likes to celebrate at a fancy casino and not many people go in without the hopes of cashing out some winnings.
But if there is one point of casino etiquette everyone should remain vigilant about, it is remaining in control of your alcohol consumption. It is no doubt frowned upon to hold up a game at the table ordering beverages, and it becomes a major hassle if you knock over and spill your drink at the table due to one too many Coronas.
Below this table we will highlight why you should limit your drinking when gambling online.

Online casino alternatives to land based gambling
Control alcohol consumption while gambling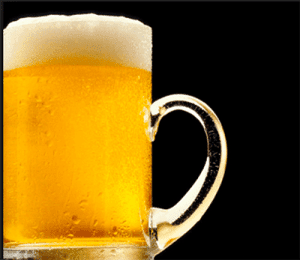 If you are out at the casino with a clear mind to win, our advice is to limit the amount of alcohol you have in order to maintain your ability to make smart decisions, or refrain from drinking at all, until after you have finished playing at the tables.
It is important to remain composed to have success at the tables. Alcohol only serves to weaken your focus and certainly has the potential to ruin your game, night and wallet. Refraining from drinking is especially important when playing games based on player skill like blackjack, which requires concentration to memorise tactics and analyse each move.
While chance-based titles like Casino Wars and Roulette can often lend themselves more to drinking and playing simultaneously (swifter with much less emphasis on tactics), they still demand a level of attention to play, and we don't want to become obnoxious and begin to attract the attention of the gaming staff because of our drinking habits.
Part of the reason drinks are so abundant in every casino venue is because the venue is an entertainment complex, but mostly because alcohol is the house's best friend. All casinos would love you to drink, get excited, feel invincible and become reckless so you spend more cash, and commit to bets you normally would never commit to while sober. But then they will also throw you out if you become a concern to other patrons.
From time to time (or more regularly), we see those who drink excessively and seem to win truckloads of money regardless, but more often we will see drunken players burn through their chips at a staggering pace. Inebriation is a sure-fire way to make players feel as though they are on top of the world, but in fact are much more susceptible to losing money than those who are sober.
Some general tips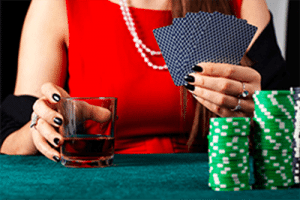 We are not advocating 10 years sober. That's no fun at all. If you wish to drink, that's perfectly fine. We simply wish to advise that if you are out at the casino, keep your wits about you, and avoid bad decisions (impulsively raising your stakes, gambling away rent money), by not getting trashed.
If you gamble often and find yourself making regular trips to the ATM machines after a few drinks, one piece of advice would be to limit your daily cash withdrawal amount. Additionally, it is always a good idea to take cash with you, rather than your card, to a casino. If you need to withdraw the money, that's fine. Do so beforehand, and then leave your card in your car, so unless you feel like heading all the way back to your vehicle, you stand to lose (ideally not, though) only the amount you have in dollar bills.
Keep within reason, and stick to a limited number of drinks (be it none or a couple), just as you would with the amount you spend. Avoiding spending more than you can afford will be much easier while maintaining a sober state.
What About Drinking while Playing Online?
While the above targets gambling at land-based casinos, it can also be applied to playing online. While your home is a private place where etiquette matters less and you have significantly more freedom, getting smashed while betting over the Internet can just as easily lead to the loss of a chunk of cash. Online games tend to move at a quicker rate than the land-based table game, so wiping out your entire casino account balance with a few clicks after you've let loose on the drinks is a real possibility.
While it is not our place to tell you what not to do in your own home, whether you be at an Australian casino or abroad, we recommend avoiding waking up with a terrible hangover and an empty online bank account, but by all means, sip back a beer or two while enjoying the convenience of playing online.
All this may seem obvious, but it is valuable information nevertheless. The casino environment can often cloud our judgement, so it's important to adhere to such seemingly simple advice to maximise our winning chances. If you want to learn about why people gamble you can read our extensive guide.
Need help with gambling or drinking issues? Sites such as Problem Gambling and Alcoholics Anonymous Australia are government initiatives which do a great job in assisting in these important areas.