Estimated reading time 2 minutes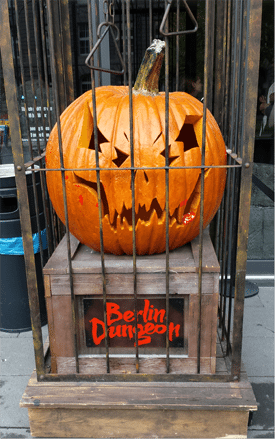 AT a conference full of tech heads, it was ironic that it was the technology that failed.
Excellence in iGaming got off to a flying start but it was hard not to notice the frustrated looks as international visitors struggled to check their Facebook or Tinder accounts on the over-burdened WiFi network at Berlin Arena.
But perhaps it was a blessing in disguise that the usual distraction wasn't there because the speakers were outstanding.
Even though it was after another technical delay after Skype played up, it was founder and CEO of Immersyve Dr Scott Rigby who stole the show.
Speaking over Skype in front of a live audience, he explained extrinsic and intrinsic motivation of the online gambler, which in simple terms is the psychological way the player immerses themselves in the game.
Later on, we heard the Isle of Man team, which was in Berlin to explain to people the benefits of being an iGaming operator from IOM, speak about the stringent guidelines they put on people operating on its shores.
There was another speaker, who will go unnamed, who cured insomnia with his droning monotone and his history lesson…. On… actually…. I can't remember.
While this sleep ailment was completely cured, there still seemed to be an uptight element at EiG, or maybe we were just completely under dressed.
The seas between Australia and Germany are a fair distance, but not quite as far apart as our and our friends fashion sense.
While the Australian crew were easily identifiable with their poorly cut shirts and jeans, the European contingent looked like they had stepped straight off the pages of GQ magazine.
Luckily we found a kindly American who liked our fashion sense and was willing to speak to us, he just happened to be one of the most influential figures in computer game history.
Don Daglow, who is due to speak on day 2 of EiG, talked at length with us about the future of casino gaming and how the giant strides in console gaming are set to change the way we gamble online. In the coming days you'll hear a lot more about this guy.
Just when we were getting bored again we saw these two girls in cowboy hats and sexy stockings being harassed by an army of the above mentioned guys in suits (and some in jeans and tattered shirts).
We ventured over to the Pitch area and heard a guy talk about bitcoins and how they are a viable alternative to deposit funds to our favourite gambling dens. We're still not sold, but we'll look into it.
In all seriousness, EiG Day 1 was well worth our time, the people are amazing, the innovations are interesting and especially a couple of speakers from outside the industry tickled our fancy.
We look forward to what Day 2 has on the cards.