Estimated reading time 2 minutes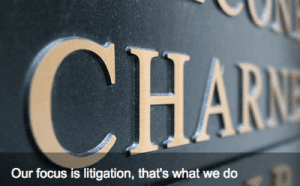 A land-based casino in Canada is facing a $60 million lawsuit after personal and financial information of employees and players was compromised.
After failing to invest in and implement the latest security measures at the Casino Rama Resort in Ontario, lawyers are seeking $50 million in damages plus $10 million in punitive damages on behalf of those who had their private data accessed due to the breach.
Senior Partner of Charney Lawyers, Ted Charney, says the casino, which is operated by the Ontario Lottery and Gaming Corporation, failed in its duty of care to both employees and customers, urging any potential victims to come forward.
"This is a massive privacy breach," he said.
"We still do not know the whole story but it looks like Casino Rama rolled the dice with employee, customer and vendor data rather than invest in state-of-the-art security measures."
The breach was learned of on November 4, when the hacker contacted the brick and mortar casino alleging they had more than 10 years worth of sensitive data.
This data includes, but is not limited, to financial and security documents, emails, credit and debt information, employee contracts, payroll information, social insurance numbers and even dates of birth.
It wasn't until November 10 that the casino issued a statement notifying and requesting both customers and employees to monitor bank account activity and verify other financial and personal information they may have shared with the casino and to report any suspicious activity they may have noticed.
However, the following day Casino Rama acknowledged some of the data had already been leaked online.
A statement issued to the media by Casino Rama said the company has been doing every in its power to rectify the situation.
"Data security is a top priority for Casino Rama Resort, and we take our responsibility to protect our customers', employees' and vendors' personal information very seriously," it said.
"Our internal teams have been working with cybersecurity experts around the clock."
Canadian security-based firm has also jumped on the breach, with CEO of eSentire, Paul Haydens explaining just where this information could end up.
"Usually the information ends up for sale on the Dark Web," he said.
"In this case like this, where hackers have targeted and obtained sensitive personably identifiable information like social insurance numbers and credit information, the effects of a breach can be felt for months and sometimes even years."

While online casinos are often the target of questionable security measures, if you are from United States and stick to reputable sites such as Raging Bull Casino you can be assured state-of-the-art security measures are implemented and your personal and financial information won't be jeopardised. Unfortunately, many land-based casinos may opt to forgo modern security protocols due to overhead costs – so it may just be safer to play online.