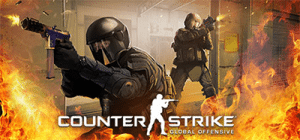 South Australia's anti-gambling crusader Nick Xenophon is calling for first person shooter-style video games to be reclassified as gambling, as virtual weapons can be bought and sold in a similar fashion to casino chips at online casinos.
The announcement was made on Sunday, with Xenophon telling Fairfax media: "This is the Wild West of online gambling that is actually targeting kids."
Xenophon has been rallying for an overhaul of the Interactive Gambling Act of 2001 (IGA) to update what he believes are outdated laws. He aims to seek cross-party support to update the legislation when the federal parliament resumes sitting next month.
Under the proposed new laws, Xenophon hopes to see shooter style video games come with age restrictions, clear warnings the game contains gambling content and a block on all links to gambling related sites.
Xenophon has called shooter video games like the wildly popular Counter-Strike series "insidious" and said these types of games are "morphing into full-on gambling, and that itself is incredibly misleading and deceptive."
Counter Strike: Global Offensive became the world's most popular first person shooter video game when it started including an "arms deal" section in 2013, allowing virtual weapons (known as "skins") to be purchased through the game and exchanged for real money. The value of the skins increase depending on the rarity of the weapon and can then be bought or sold at third party websites, or used like betting chips at online casino sites.
Skins can hold values well into the thousands of dollars, with researchers Eilers & Krejcik Gaming estimating skins gambling to turnover around $9.74 billion a year – a figure which is expected to continue to grow steadily. This growth is causing concern amongst game developers and academics, who believe the age of skins gamblers is difficult to track.
One Queensland teenager was inspired to get into skins gaming after watching YouTube videos of gamers who had struck it lucky with big wins, in turn stealing his father's credit card and losing over $1,800.
Valve Corporation, the software provider behind the Counter-Strike series claimed the business has no relationships with any of the skins gambling sites and has never received any revenue from them. Erik Johnson, Valve's chief operating officer released a statement saying Steam (Valve's own online marketplace) doesn't even have a system for turning in-game items into real world currency.
Johnson said, "We are going to start sending notices to these sites requesting they cease operations through Steam, and further pursue the matter as necessary. Users should probably consider this information as they manage their in-game item inventory and trade activity."
Xenophon wants to change the laws to include age restrictions or content warnings, saying, "There are lots of unwitting parents out there who don't realise their kids are being groomed to gamble this way."
Sally Gainsbury, a senior lecturer at Southern Cross University's Centre for Gambling Education and Research agrees the laws need to be updated but that video games were not the biggest area of concern.
While research has shown people who play simulated games like Counter Strike are more likely to gamble, Gainsbury believes the more pressing issue is to start prosecuting offshore gambling operators who allow Australians to gamble at their sites.
Currently players from United States can play online casino games at Raging Bull Casino for real money or free play, with hundreds of games available to choose from.