Online casino features you may not know about
Online casino features you may not know about
Estimated reading time 4 minutes
When we visit our favourite online casino, we often overlook the many helpful features they implement to make our punting experience better and instead direct our entire focus to the gaming catalogue. While gaming is understandably our number one priority, there are other aspects to an online casino which are worth our time.

Best real money online casino websites
Online casino anti-laundering policies

Just with every industry, there is always a risk of criminals taking advantage of online casinos and using the sites for money laundering.
Money laundering via Internet casinos sees players making deposits, wagering them on one end and withdrawing the payouts on another end as gambling wins – making the money basically untraceable. These funds can then used for illegal activities and, unfortunately, law enforcements can't trace it back to the perpetrator.
As such, advanced gaming jurisdictions have detailed strict polices when it comes to online casinos and money laundering. This includes ensuring online casinos report any suspicious behaviour immediately, suspending or deleting the account of the accused player, and detailing in length the suspicious acts to law enforcements.
This is why it is so incredibly important to play at online casinos licensed by online gaming jurisdictions. If you do play at an unlicensed site and it is involved in a money laundering scandal, you could have any funds/winnings in your account confiscated and be part of the investigation.
Always read the money laundering policies at the online casino you are playing at simply by locating the terms and conditions on the homepage of the site. Recommended web casinos licensed by advanced gaming jurisdictions, which feature high quality and in-depth polices for anti-laundering include:
Internet casino sitemap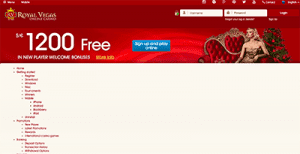 Navigation of good online casinos is generally quite simple but if you're new to online gaming, or you just want to get to a certain page quicker, the sitemap is the best feature you can use.
To locate the sitemap, simply click on our links of any of the above Internet casinos scroll to the bottom and click on the link 'Sitemap'.
Some Web casinos don't offer this feature but many we've included above do, including Royal Vegas Casino, G'Day, All Slots, Emu Casino and 7Sultans.
Here you have direct access to any page available on the online casino without having to click on three links before getting there. For example, Royal Vegas's sitemap allows players to go straight to to 'Deposit Options' instead of clicking on 'Menu', then on 'Banking' and then on 'Deposit Options'. This is a convenient way to get around the online casino fast.
Social media services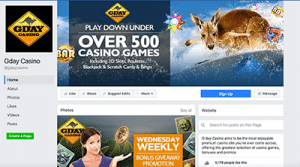 While this might seem like a silly service to be concerned with, following the online casino's social media accounts is actually one of the best ways to keep up to date with promotions.
Some online casinos even offer social media exclusive promotions via their Twitter, Google Plus, Facebook, blogs, YouTube, and other social media accounts.
You can locate the accounts by following the link of your preferred above online casino and here you will see small icons representing the social media accounts they use. Simply click on these icons, follow the account and be sure to check them daily as you can win anything from free spins to casino credits just by following them.
Customer support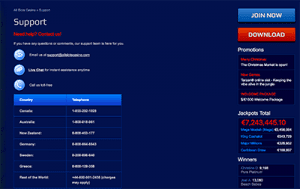 You may have located these services, or know about them, but you may not know about the less common contact options other than email and phone. Our recommended online casinos offer round the clock customer support, so no matter the time you can always get an answer.
WhatsApp: WhatsApp is an application you can download to your smartphone or tablet and use as an alternative to texting. This is a great option if you are only connected to WiFI via your device. Many online casinos, including Royal Vegas, offer their WhatsApp number on their customer support page so you can send them a message via the app and receive a prompt response.
Live chat: Another great customer support feature you may not know about is the live chat service. Here, a customer support representative will respond to your queries immediately over a chat application embedded at the online casino.
---
Casino game features you will only find online
One of the best things about online casinos in 2023 is the sheer depth in casino games that you will find, with many different variants of classic games (like blackjack blackpot and Double Exposure). You will even find casino games that are only available online, with these including things like keno, Pachinko and bingo, which are markedly different to the live versions you play in many countries.
On-the-go casino play is also another feature of online casinos, with mobile gambling more accessible that it ever has been. For instance, you could be sitting on the train playing an Apple iPad casino, or an Android casino via your data connection.